Making the future better, by selling the past
Based in Carnesville, GA, Road Tested Parts ("RTP") provides customers with both mechanical parts, such as engines and transmissions, as well as collision parts, including door assemblies, lights, fenders, trunk lids and hoods. At RTP, we leverage data to enhance our purchasing and procurement capabilities and employ rigorous quality standards to ensure our customers receive the highest quality OEM parts. With locations in Georgia, North Carolina, Virginia, Tennessee, Kentucky, and Ohio, we pride ourselves on best-in-class service to our customers across the East Coast, and our growth strategy is predicated on the desire to expand our offering to businesses and consumers throughout the entire United States.
Our vision is to become the most prominent distributor of OEM recycled automotive parts, offer significant growth opportunities and upward mobility to our employees, and continue to deliver top level service to our customers.
Our roots are deep, but our journey is just beginning.
In 1992, Roger Weaver opened a local salvage yard which soon became a well-established regional operator in the OEM recycled automotive parts industry. Over the past three decades, significant investment in processing capabilities and technology have led to regional expansion across the Southeast. With delivery routes in Georgia, South Carolina, and North Carolina, Weaver Parts was poised to expand its footprint in its current markets while adding geographic presence in other states. To accomplish this goal, Weaver Parts carefully screened multiple financial partners and joined forces with Incline Equity Partners in 2021. This partnership resulted in the creation of Road Tested Parts. Today, Road Tested Parts maintains a commitment to culture while focusing on operational excellence and disciplined growth.
As a platform for capitalizing on future growth opportunities, Road Tested Parts continues to expand its footprint by opening new facilities and via targeted acquisitions of like-minded operators. In July 2022, Lacy Auto Parts, Inc. was acquired by Road Tested Parts, becoming the second company to operate under the RTP umbrella. Similar to Weaver Parts, Lacy Auto Parts has a long history of family-owned roots dating back over 80 years, and the third-generation Lacy operators have joined the Road Tested Parts management team. Road Tested Parts continues to pursue transformational acquisitions that complement the existing network of Road Tested Parts companies.
Road Tested Parts continues to expand its presence in the industry with the addition of All Foreign Auto Parts in January 2023 and Bessler Auto Parts in February 2023. Most recently, Raceway Auto and Truck Parts joined the fold in March 2023. Road Tested Parts continues to build a brand that represents founders and innovators in the industry, and we look forward to increasing our national presence as we expand the RTP network into new markets.
Leading the industry with a best-in-class team
Bill Westerman
Chief Executive Officer
Bill Westerman has spent the past 30 years in the automotive industry. At Volvo Trucks North America, Westerman held positions in engineering, sales and marketing, and manufacturing. He moved to Tenneco Automotive where he worked as a plant manager supplying ride control products to most North American car manufacturers. In 2004, he moved to Genuine Parts Company where he served as a division President for 12 years and then as Chief Operating Officer for NAPA Auto Parts. Bill has recently joined Road Tested Parts as CEO and board member. Westerman received his BS in Mechanical Engineering from The University of Miami. He received a MS in Mechanical Engineering and an MBA from Virginia Tech. He is also certified in Lean Manufacturing from the University of Michigan and attended The Wharton Schools Executive Development Program.
Matt Lacy
Chief Operating Officer
Formerly CEO and owner of Lacy Auto Parts, Inc., Matt joined RTP as Chief Operating Officer as Lacy Auto Parts, Inc. became the newest member of the Road Tested Parts organization. Matt is also the owner and founding member of SmartCycle, a data analytics company service the full-service recycling industry. Matt has held a variety of leadership roles with URG, ARA, and VARA and is the former president of Team PRP, a group of over 100 leading-edge recyclers within the full-service recycling parts industry. Matt holds a B.S. in Management from Virginia Polytechnic Institute and State University.
Mike Englert
Chief Financial Officer
Mike joined Road Tested Parts as our Chief Financial Officer in July 2022. Mike most recently served as Chief Accounting Officer & SVP Global Finance for Vantiva from March 2019 to June 2022. From 2015 to 2019, Mike held multiple roles with Icahn Automotive, including Chief Financial Officer and VP, Corporate Controller. Prior to Icahn, he served in various finance leadership roles with Uni-Select USA and Ernst and Young. Mike's focus throughout his career has been on financial and operational leadership, mergers and acquisitions, and process transformation & automation. Mike holds a B.S. in Accounting from The College at Brockport, State University of New York.
Andrew Lacy
Vice President of Procurement
Andrew Lacy is the former Co-Owner of Lacy Auto Parts, Inc., and is also one of the founders of SmartCycle, a data analytics company serving the full-serve recycling industry. Andrew has served on various sales, purchasing, and data focused boards within the industry, including board seats on PRP, URG, and ARA to name a few. Andrew received a B.S. in Management from Liberty University.
Graham Lacy
Vice President of Indirect Sales
Graham Lacy is the former Co-Owner of Lacy Auto Parts, Inc., and is an industry-leading expert in the automotive salvage business. Graham was instrumental in building a very successful data-driven core and scrap commodity program and will continue to leverage his expertise on a larger scale with Road Tested Parts. Graham received a B.S. in Business Finance from Liberty University.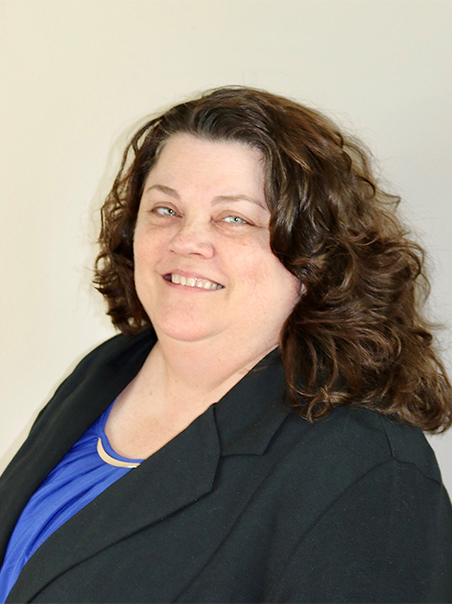 Tammy Swider
Vice President of Transition and Integration
Tammy is a senior business executive with expertise leading organizations in the areas of B2B and B2C sales, corporate operations, compliance, process improvement, startups, government contracting, and quality management. Previously, Tammy has held the positions of VP of Insurance & New Business Development at Electric Mobility Corporation, General Manager of Patriot Consulting, and led the Quality department at Kipper Tool Company. Tammy received a B.S. in Sociology from Piedmont University. She also holds a LEAN Six Sigma Green Belt certification from Rutgers University.